VC Good Company and partners looking for mobility startups for a new mission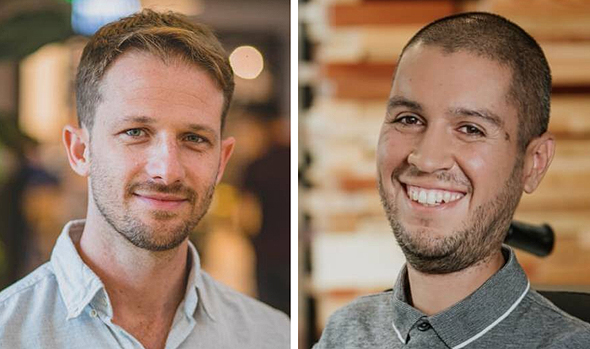 The Movement, a value creation platform from venture capital firm Good Company, has announced that it is looking for startups to participate in its latest "Mission", this time focused on mobility. "Getting from A to B – Future of Mobility" is open to early-stage tech startups who are reinventing the future of mobility and are invited to submit their ideas to a panel of industry experts, investors and other startups of the sector. Previous assignments included a focus on Agtech, sustainable supply chains and the future of work.

"The future of mobility is fast approaching in terms of emerging technologies that will help us and / or our business get from A to B," said Shahar Botzer, Managing Partner of Good Company. "We and our partners are on a mission to develop the best startups that will make this future secure, affordable, accessible, efficient and resilient while minimizing carbon emissions. "

Ido Fishler (left) and Shahar Botzer, managing partners at Good Company. Photo: Tammy Bar Shay

Applicants for the "Future of Mobility" assignment will need to submit a short application form containing specific details about its product. After a series of meetings, companies will be shortlisted and selected to participate in the Showcase event, which will feature Ido Fishler, Managing Partner at Good Company; Adi Gigi, CEO of Tesla Israel; Yuval Rivlin, Senior Director, Head of Government Partnerships EMEA and Regional Managing Director at Bird; Karolina Bjurehed, Head of Investor Relations at Volvo Cars Technology Fund; Monika Rozalska-Lilo, Senior Startup Business Developer at AWS, and others from Hertz, LeumiTech and KPMG.

"From our pivotal position within the mobility industry, we can clearly see the substantial amount of 'green' technologies being developed and deployed in the ecosystem, dedicated to securing a more sustainable future," added Itay Erel, CEO of Drive TLV, who is also one of the panelists. "We are proud to foster many collaborations of this nature, as part of our efforts to promote sustainable development opportunities for our partners and startups. "

Selected startups have the potential to receive a $ 500,000 investment from Good Company, as well as $ 1 million from Mobilion Ventures and an introduction to the Drive network. The finalists will also benefit from free consultation hours with KPMG, pilot and commercial opportunities with Tesla, Bird, Ituran, Volvo, Hertz, AWS, BCLP, LeumiTech, etc. Applications are open until January 14.

Avi Feldman, Managing Partner at Mobilion Ventures added: "Our vision for the future of mobility is one of seamless mobility; multimodal mobility solutions, combined with various digital services that will personalize the transport experience and offer a completely different user experience. CASE technologies (connected, autonomous, shared and electric) are now becoming a reality, we must ensure that the future of mobility is also sustainable for the benefit of future generations. "

Good Company is a mission-driven VC that invests in Israeli companies that "solve the world's problems." He focuses on ClimateTech, SocialTech, Future of Energy, Agtech and others. The Movement is its value creation platform designed to bring together multinational companies, entrepreneurs and capital.